About Our Team
Anime Unscripted™ was created by Patrick Delahanty. He has hosted nearly every performance of the event at more than a dozen different conventions in two countries and five time zones.
Along the way, Patrick has enlisted the help from his talented friends he met as part of The Chibi Project and AnimeCons TV podcasts. With expertise in cosplay, hosting, panel presentation, and staffing, their events are some of the highest quality programming you can find at any fan convention.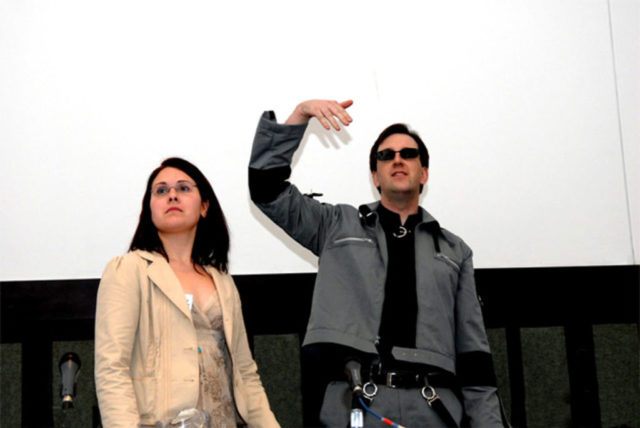 Jekka Cormier & Patrick Delahanty
Hosts of Anime Unscripted
Patrick Delahanty is perhaps best known as the creator of FanCons.com, the largest source for fan convention information. He is also a producer and host for the AnimeCons TV podcast.
Patrick is big fan of conventions. He has attended nearly 200 of them and is one of the founders of both Anime Boston and Providence Anime Conference.

Patrick Delahanty
Jekka Cormier is the writer of the Seraphic webcomic which grabbed her by the brainstem and wouldn't let go.
You may also recognize her from The Chibi Project where she assists PatrickD in destroying cute toys by any means necessary, or perhaps you recognize her from any of the conventions she staffs, or else you've been stalking her.
Jekka Cormier
After attending Anime Boston 2007, she became hooked, starting getting into cosplay, and attending as many conventions as time and money allow.
Elizabeth dreams of being a famous novelist, but has had writers block for years and not enough free time to develop the dozens of stories in her head into words.
Elizabeth O'Malley
Doug can often be found sitting on a panel or two at many of the conventions he attends, often talking about the mecha genre.
Since joining the AnimeCons TV crew in 2009, Doug has been one of the podcast's chief interviewers, talking to many different people in fandom, eager to engage in chats about what people like about the convention culture.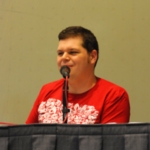 Doug Wilder
After Sketch was dragged to his first anime con in 2003, Sketch began cosplaying and has since become a regular con personality in the Northeast, winning costume awards, hosting events, running panels, and selling his work in artists' alleys.
Sketch now shares his experiences with fellow con goers as a host of AnimeCons TV.
Robert "Sketch" Scholz
Shiva grew up running around in costumes and, after discovering cosplay, began attending conventions. She has been active on the con circuit as a competitive cosplayer, AMV editor, and member of AnimeCons TV.
Shiva also spent seven years dancing in a repertory company with which she embarked on several tours domestically and internationally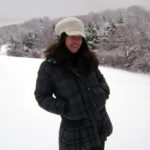 Shiva